Imane Abba-Kaka, Consultant
Imane Abba-Kaka is a Consultant at Capco with a strong background in business analysis and business process engineering serving GSE clients in DC and wealth management and insurance clients in NYC. Before her work in the financial services, Imane worked with the UN in international development and affairs, policy analysis, and research, developing a strong skillset in communication, linguistics, and stakeholder management. Imane graduated from The University of Virginia from the Batten School of Leadership and Public Policy. She holds a Bachelor of Arts in Public Policy & Leadership and a minor in International Relations.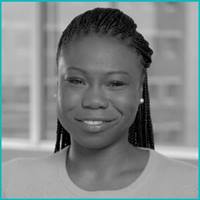 Nisaa Askia, Specialist, Global Marketing
Nisaa is a Marketing Designer on Capco's Global Marketing team. During her over three years at Capco, she has excelled as a designer and has dedicated herself to diversity, equity, and inclusion. As a founding member and lead of Black@Capco, Nisaa works to fulfill its mission to provide a network focused on recruiting, mentoring, and supporting the career progression of diverse talent.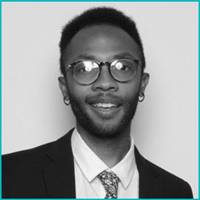 Destin Atterbury jr, Associate
Destin Atterbury is a first year Associate working in Capco's Tech domain. Destin is a graduate of Georgia State University and has a Bachelor's in Computer Information Systems, and a passion for Cybersecurity and Machine Learning. Outside of his client work, Destin enjoys helping plan initiatives for Black @ Capco, and participates in training sessions with new Associates. In his free time, Destin focuses on acquiring new skills to apply in the workplace and mastering his passion in photography.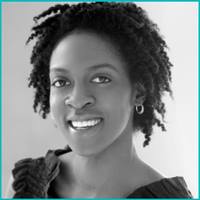 Iruka Brown, Managing Principal
Iruka Brown has 15 years of consulting experience in strategic transformation in financial services. Iruka manages teams that work on strategic risk transformation initiatives at major financial institutions. She is focused on working through challenges related to risk management, regulatory compliance, and target operating model design with an emphasis on structuring delivery teams for success.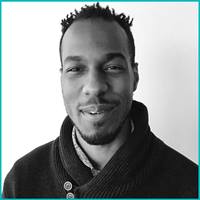 Frantz Casimir, Senior Consultant
Frantz Casimir is a Senior Consultant who has been with Capco for three years, using thoughtful research and design practices to find the best way to bring concepts and ideas to life. Going beyond traditional methods, he uses animation, prototyping and interactive design to help meet the client where they are. While the bulk of his earlier career was focused on UX and UI design, the last couple of years his focus has shifted more to Motion and Interaction design.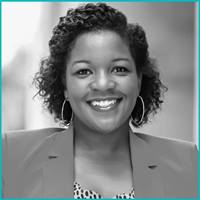 Dee McDougal, Associate Director, Global Head of Diversity and Inclusion
Dee McDougal leads Capco's firmwide diversity and inclusion strategy, focused on education and awareness, talent acquisition and development, and thought leadership. She joined the firm in early 2021 from Pacific Western Bank, where she was Senior Vice President of Diversity & Inclusion and led corporate diversity and inclusion strategy, education and engagement. Dee has nearly twenty years of experience in diversity and inclusion, marketing and communications, and sales enablement across the financial services and commercial real estate industries.

Kwame Twum, Senior Consultant
Kwame graduated from University at Buffalo with a major in Communications. He joined Capco in 2019 as a consultant, and was recently promoted to Senior Consultant this year. Kwame is currently working on project mortgage investor relations for a regional bank.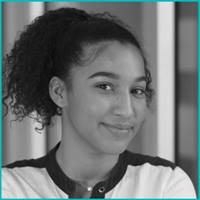 Janira Rodriguez, Associate
Janira Rodriguez is an analytical and creative professional who is determined to drive innovation through digital transformation. Depending on the project, Janira is very flexible and usually ranges from a UX researcher, service designer, or UI/UX designer.